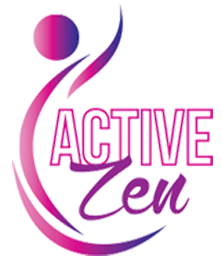 Contact Derryn on 0420 392 710 for more information or to secure your spot.
Active Zen
Active Zen is a space created for women to thrive in. Our yoga classes have been designed to support your active lifestyle or to offer a moment of zen. We offer a supportive environment in which you can explore your yoga practice at your own pace without judgement.
Want to touch your toes? Recovering from injury? Stressed out and need to chill? Whatever your reason, we will support you on your journey.
At the studio we teach Hatha Vinyasa yoga which is a beautiful amalgamation of two styles of yoga. Click here for more information.
Sessions are run on Wednesday evenings between 6pm and 7pm.
I look forward to welcoming you on the mat.
---
Suivness Yoga-meditation-mindfullness
Join Sue for a slow flow yoga class every Monday night. Suitable for all ages.
Mondays 6.15pm and 7.30pm sessions.
First session is free!
More information here or enquire on 0451 462 113
---